Share this post: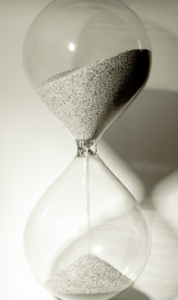 Welcome to day 20 of the 21-day hospitality social media challenge!
As a hospitality professional you most certainly have a tremendous amount of daily responsibilities, tasks to complete, and very long working days. What you probably don't have is a lot of free time.
A common question from folks in the tourism industry is HOW DO YOU DO ALL OF THIS — TripAdvisor, Facebook, Twitter, YouTube, etc — as a time crunched hotelier?
The simple answer: it has to become part of your daily routine. Just like you would never say that you did not have time to check in a guest or clean rooms, social media needs to be weighted just as importantly. Optimizing your online strategy is the exact same concept. It has to be a priority or it will always get pushed to the side.
How much time can you realistically commit?
Much like exercise, if you do not specifically schedule time to fit your online work into your day you won't do it. However, similar to your fitness regime, if you can make your social strategy a habit then you are establishing a proactive online approach, as opposed to, being reactive and constantly trying to put out fires.
To be sure, the social web never rests or takes a day off, so if you can implement your scheme to have coverage every day that is fantastic. If not, you do the best you can.
The basics of a social strategy that you will need to cover & your time crunched hotelier social media strategy.
(Please note: I am not stating that this is ideal, I am saying that this is a sample to work within based on your time constraints. Your needs and requirements might vary so take the time to create a social strategy that works for you!)
The following assumes that you have an hour a day (That's just four fifteen minute blocks!) to put into your online efforts. If you have more time, fantastic! If not, determine where your guests are spending their time online and use your minutes wisely to connect and build relationships with them.
Listening (10 minutes) – What's going on in the online world when it comes to your destination and hospitality venture? What is being said?
Do you have a listening tool like Revinate or ReviewPro? If not you can very easily setup a FREE Google alert for your property (and any other keyword you want) so you can be alerted if you or your destination is mentioned online. Also, incorporate Twitter search to find any @ mentions that you can reply to.
Creating (20 minutes) – Facebook, your blog, YouTube, Instagram, and all the other platforms will not update themselves. You need to dedicate time to sitting down and committing to create updates or it will never happen.
Draft a post for Facebook or your blog, create a short video, upload some photos, and/or respond to any comments or input.
Managing (10 minutes) – Developing your presence on the social web means gaining the trust of your potential customers. A great place to begin is by helping out in forums and providing useful input.
Check all relevant destination forums to see if there are any questions you can help with.
Responding (10 minutes) – If you have any negative reviews online then get to work by writing empathetic and sincere management responses that help to show (your potential future) guests that you care.
Check TripAdvisor,YELP, and other platforms for new reviews and respond accordingly.
Reading (10 minutes) – Find out what's going on with your competition by reading some of their reviews and by looking at the content they are creating.
You're not the only one concerned with social media, your competition is too! Additionally, the online marketing space changes very quickly, so keep current by reading a few relevant blogs such as Seth Godin, ProBlogger, and Mashable.

Task day 20: Your challenge today is to commit one hour (or four fifteen minute blocks) and dedicate the time to your social media presence.

Share this post: