Share this post: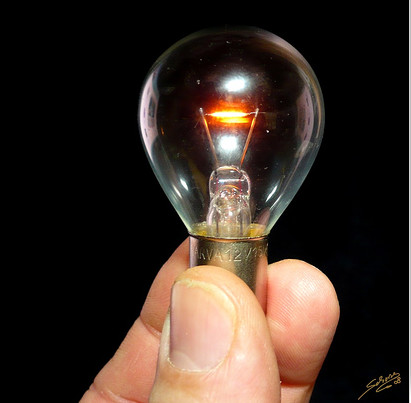 Do you find yourself lacking the time to come up with creative ideas for new content and blog posts? Here are 52 ideas to help get you through the rest of the year.
Fact: We all have the ability to be publishing companies now.
However, as business owners sometimes it can feel as though we're just too busy to do anything else other than keeping customers and employees happy. Yet, now more than ever, it's critical to be creating content that helps you reach potential clients.
Most businesses are beginning to realize that the power of blogging is NOT achieved by publishing content that promotes the hard sell of products and services. But rather, the most effective business blog post ideas are centered on helping to connect you and your potential & existing customers on a more human level that builds trust and (hopefully) leads to increased sales.
Blog Post Ideas
During the next year if you find yourself getting stuck creatively, here are 52 content and blog post ideas for you.
Answer three of the most commonly asked questions that customers have about your service or product.
Did you come from a completely different field (like a heart surgeon) to pursue a business passion (like opening a bakery)? What was the journey like?
A day in the life post. What is a typical day, a week, or even a month like at your business?
Who are your customers? Conduct a brief interview with some customers or clients. (Have you seen the success of Humans of New York?!)
What have you done in your life that makes you unique, and how does that translate over to your business and serving customers?
What are the tools of your trade? For example, are you using a piece of software that makes your day easier and perhaps it could help your customers?
Most business owners did not get where they are at on their own — who has inspired or mentored you?
Why did you choose your business location? (Or if your business is online what are some of your favorite spots to work from?)
Have you done something astronomical, such as completing the Hawaii Ironman or climbing Mount Everest? Your clients would love to hear about it…
What allowed you to move beyond fear and pursue business ownership?
How is the reality of running a business different from what you expected?
Interview an industry leader in your business niche.
Do a photo walking tour of your neighborhood.
How did you manage to start your business? (You might focus on practical points such as securing financing, required permits, and so on.)
What causes do you care about? How has your business supported the community or your favorite charity
Where have you visited in your travels? How are the places different?
Do you sell a product (or deliver a service) that's technically complicated? Boil down a critical but difficult-to understand concept in a resource post.
Define your customer service philosophy in a short manifesto. (Even better if you include real life examples that display your remarkable customer care.)
Conduct a photo or video walking tour of your business.
Highlight the top five or ten blogs in your industry.
How is your business or service conducted in other cultures? For example, are there any differences between carpet cleaners (or whatever your venture is) in New York City and London?
What are the challenges you face on a daily basis?
Write a humorous post about something that occurred at your business. (Remember to change names to protect the innocent.)
Create a compelling challenge for a free giveaway.
Highlight a new product or service that's proving helpful to customers.
A simple, heartfelt post, on why you love doing what you do.
Highlight some monthly specials, promotions, or clearance items. (Note: use this type of post sparingly!)
Draft a helpful post or tutorial specifically to help others in your industry.
Define the origins and shipping procedure of your product. How did that coffee get to your café? Where is it grown?
Explain the requirements of entry into your line of business. What type of training is required to be a web designer? Do you need certain skills to run a hotel?
What are the top ten mistakes you've made while running your venture?
What is your personal history and what are your qualifications?
Why are you located where you are?
What are ten must-have items in your business?
Provide the most convenient routes to get to your business and perhaps list any unique or historic landmarks around you.
Highlight a special customer.
Feature any eco/enviro-friendly products or infrastructure that you have (such as solar panels, or low-flow, high-volume shower heads).
Comparison post – e.g., if you own a restaurant, what's the most popular dish like when it's prepared the standard way and/or for someone who is gluten intolerant? Or why might customers want one technology over another?
Describe any improvements or upgrades you have made to your business.
Create a tutorial post specific to your industry, which might be a trivial task for you but could really help the readers (it might be programming an iPhone, or how to make the perfect pizza crust).
What do you do during your time off?
Does your family have a history in the business? For example, was your shoe store, marketing firm, or bike shop started by your grandfather?
Post a survey seeking input from your customers about how you can improve their customer experience.
Write a personal post and invite your customers to comment or provide their thoughts.
Do a real-life product review where you use one of your services or business items for a week and report back on your findings.
Highlight the businesses around you that you support.
Thank every single person who has helped you along your way.
Have an employee do a written or visual diary of what their day is like.
Respond to a critic head-on. Don't be confrontational, but explain your point of view in a professional manner. For example, if you've had a customer service issue, explain what you are doing to remedy the situation.
Surprise an unsuspecting customer/client/guest with an amazing experience — like a gift certificate for a fine meal, a massage, or a shopping spree — and write about the lucky winner and how you went about choosing who would receive the gift.
Ask your customers to take some photos or video of your business and post them. (Making sure to give credit to the photographers.)
If you made it this far, write a year in review post highlighting your successes, failures, and plans for the future.
Whether you post once a month, once a week, or once a day hopefully you found this "content cushion" of blog post ideas helpful! If you have further thoughts or input, I'd love to connect with you on Twitter @mark_hayward or LinkedIn.

image source: Flickr/littlenelly

Share this post: