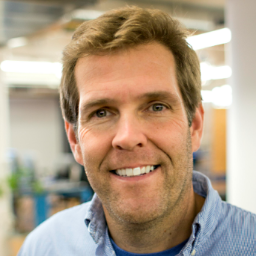 Mark Hayward is the author of ProBlogger's Guide to Blogging for Your Business for ProBlogger.net, which is the web's foremost authoritative website on blogging, blogger education, and developing an effective online presence. He is also one half of the creative team that developed and launched the Possibility Engine. A free ebook aimed at motivating and helping "time short" business owners, nonprofit leaders, and individuals to get their ass in gear and get to work, so that they can take advantage of all of the possibilities that the real time web has to offer today.
Mark is a former hotel owner who has spent the last five years learning how to leverage social media and online marketing to not only drive an unending wave of customers through his front door, but also to attract a good deal of traditional media coverage.
Having had the lifelong dream of owning and running a business in the Caribbean, around four years ago he purchased a defunct small hotel on Culebra Island that had no customers, no cash flow, and certainly no online presence or existence. With a hefty monthly mortgage payment to meet, he set to work learning everything he could about creating a comprehensive social media footprint via blogging, media creation, and search engine optimization. His efforts have landed his business feature stories in Conde Nast Traveler, Islands Magazine, and the Boston Globe. When Mark sold the business it sat atop most review sites as number one and was frequently listed on the front page of the search engine results for his primary keywords.
With a deep understanding of the need to balance running a "real" business and the desire to implement cutting-edge social technology to drive more revenue, Mark works with clients to create online strategies with tangible goals, benchmarks, and measurable, real-world outcomes.