Share this post: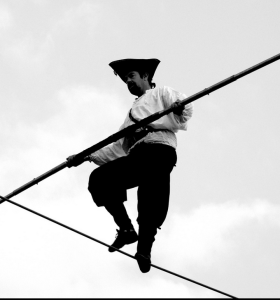 Yeehaw! Welcome to day 17 of the 21-day hospitality social media challenge!
When it comes to travelers and your potential guests, we know most of them will use the Internet for conducting their destination research. However, what many hospitality professionals fail to recognize is many people will also use destination forums when seeking accurate and current answers for their trip queries.
In other words, destination forums are a terrific avenue for finding potential guests, and they tend to be pretty targeted leads because they are asking about your destination.
To be sure, you might not be number one on the front page of Google or even #1 on TripAdvisor, BUT YOU CAN be the NUMBER one person that answers questions about your location!! Remember, when folks are deciding who they are going to book with and give their credit card number to, TRUST plays an enormous role in the decision making process.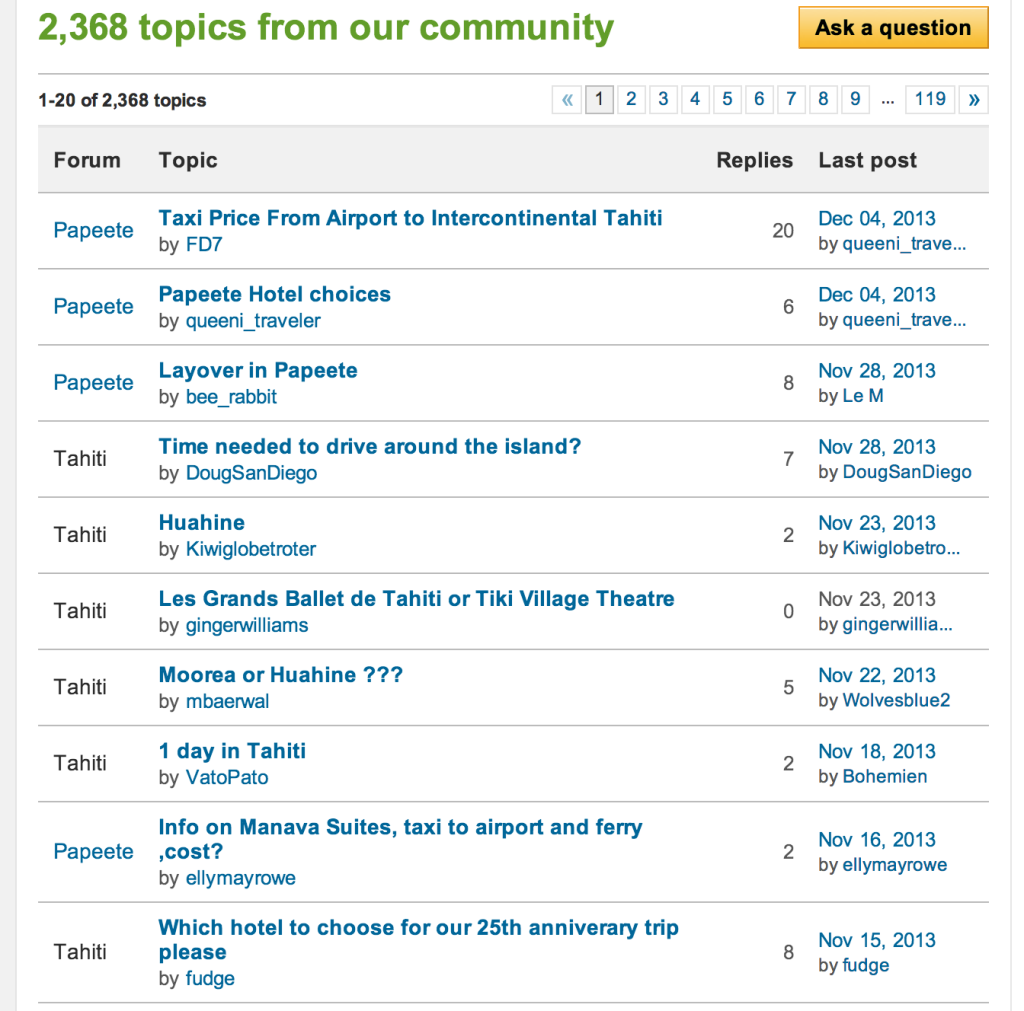 The image above shows the TripAdvisor forum for Tahiti (all of their global forums look the same). One quick glance shows questions about taxis, what hotels to stay in, and how to drive around the island. Whether it's Tahiti or your destination, answering questions and being helpful provides tremendous value and is a fantastic way to build trust and develop relationships. Most importantly, they want to hear your expert voice.
If you have been hesitant to expand your online presence in destination forums, here are five best practices to follow!
1. Start slowly – You wouldn't enter a cocktail party and just start selling and spamming would you? Online communities are no different.
2. Always be transparent – Being honest about who you are and what you have to offer wins every time! If you can, brand your profile with that of your hotel.
3. Maintain consistency – As with anything successful online, you have to have a LONG TERM approach, stay consistent, and try to check in or post every day.
4. Don't sell, but educate – Travelers in forums are attentive, eager, and readily want to hear from you th­­­­­­­­­­­­­­­­­­­­­­­­e "expert." You stand a much better chance for success if you educate them and engage in discussion.
5. Avoid "flame" wars – Have you ever-witnessed online arguments where two people get in a spat? Perhaps on Facebook? Its usually embarrassing for both parties and typically no one is a winner!
One final "bonus" tip, if you are struggling to come up with ideas on what you should post to Facebook or on your blog, destination forums offer an almost never ending stream of ideas for content creation.
Task day 17: Take some time today to go to a destination forum and answer some questions about your location.
Don't miss a day of the challenge! Sign up below.

Share this post: