Share this post: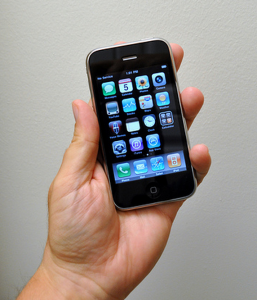 Welcome to day 12 of the  21-day hospitality social media challenge!
Do you have a smartphone? If you do then you are a media-making powerhouse! Photos and video can help you to tell a rich visual story, and we all are quite familiar with the old saying that a picture is worth a thousand words.
1. 90% of information transmitted to the brain is visual
Humans by nature, when they read, are scanners of content. Meaning, they look quickly to see if the information grabs their attention or not. Your smartphone makes taking photos, and including them with your posts, seamless and easy!
2. Photos increase total views
Studies have found that posts and articles that have an accompanying photo have more total views than those that don't. In fact, on average articles containing relevant images have 94% more total views than articles that don't include an image.
Always, always include a relevant picture with your postings. From your blog, to Facebook and Twitter, the beauty of taking pictures with your smart phone is that you can share them easily across platforms.
3. Visual content helps engagement
Your fans and followers are more likely to share, like, or comment on your post if it has a photograph. Studies show that 40% of people will respond better to visual information.
If you are wondering how to better incorporate images, here is an example of the Distrikt Hotel in New York effectively using photos in one of their recent Facebook posts.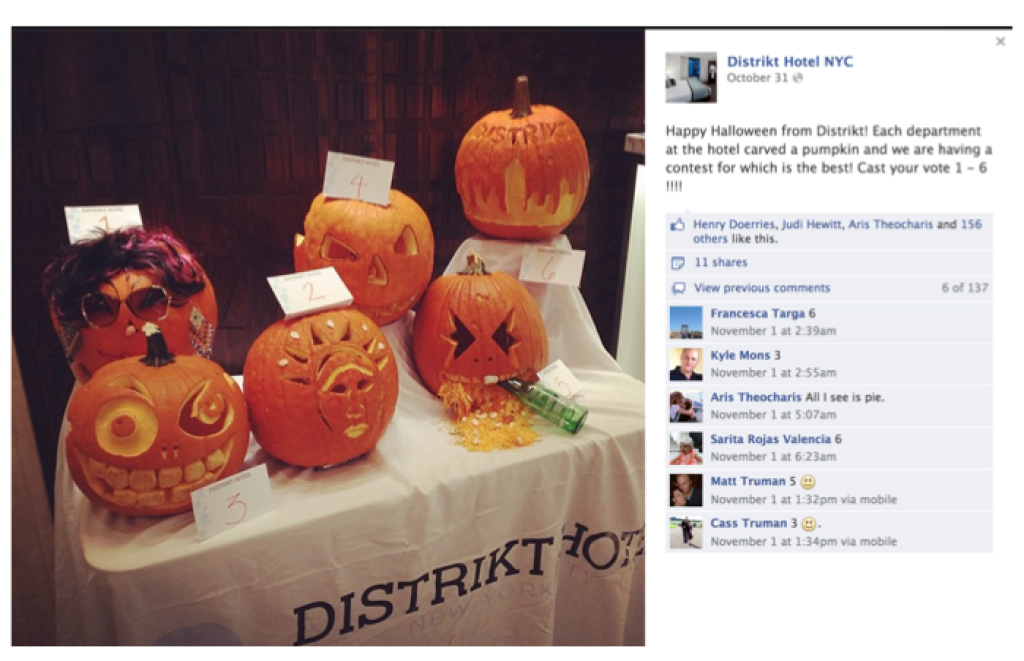 Notice, that they are not selling anything!

But, it's a fun image-centric update & contest that their fans can relate to about Halloween. The post got 156 likes, 11 shares and garnered over 130 comments. For a hotel, that is pretty good engagement and interaction by any standard.

Task day 12: For your challenge today purposefully take some pictures (funny ones, "day in the life," or informational) with your phone. Bonus points if you actively ask your guests to post some of their favorite photos to your timeline or to submit them for you to use in a blog post.

(Please note: We will cover Instagram and Pinterest later on in the series.)

Share this post: