Share this post:
If you have ever asked yourself, "What the heck are we supposed to post about?" then you are in luck because for day nine of the 21 day hospitality social media challenge I am going to introduce you to an insider technique that the content creation pros use called mind mapping.
From Wikipedia: "A mind map is a diagram used to visually outline information and it is often created around a single word or text, placed in the center of a piece of paper or your chosen medium for recording ideas., Major categories radiate from a central node, and lesser categories are sub-branches of larger branches. Categories can represent words, ideas, tasks, or other items related to a central key word or idea."
As the example below clearly demonstrates, if I needed content and post ideas for where I live now in Rincon, Puerto Rico, which is a tourist destination, I would start my mind map by writing Rincon, PR in the middle of the page. Next, I would radiate out from there with topics that I think might be of interest to my customers and then I would branch off of those topics for more specific ideas.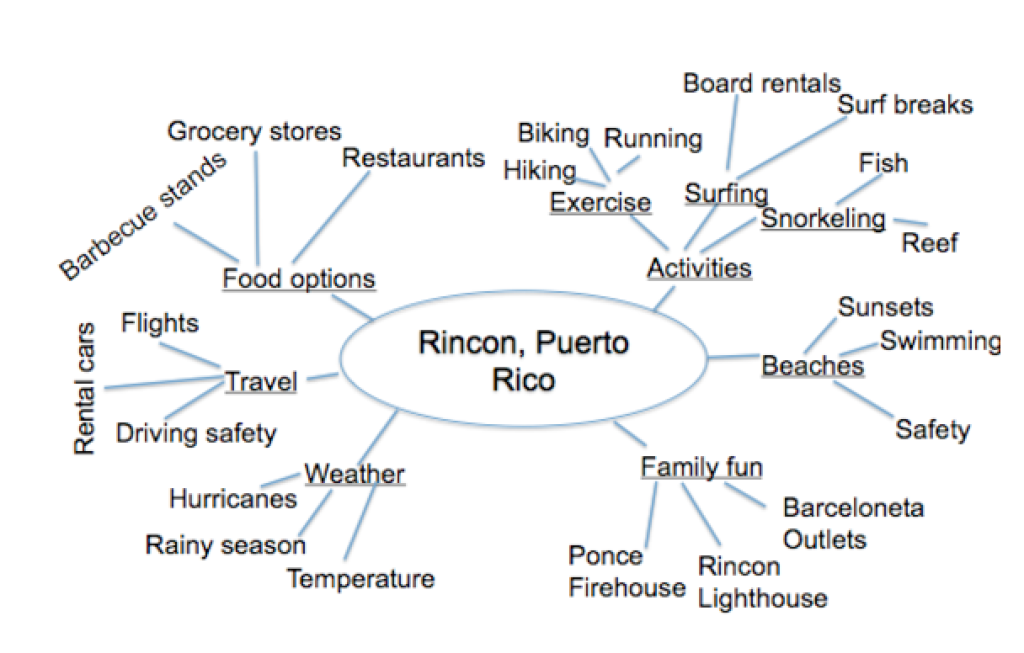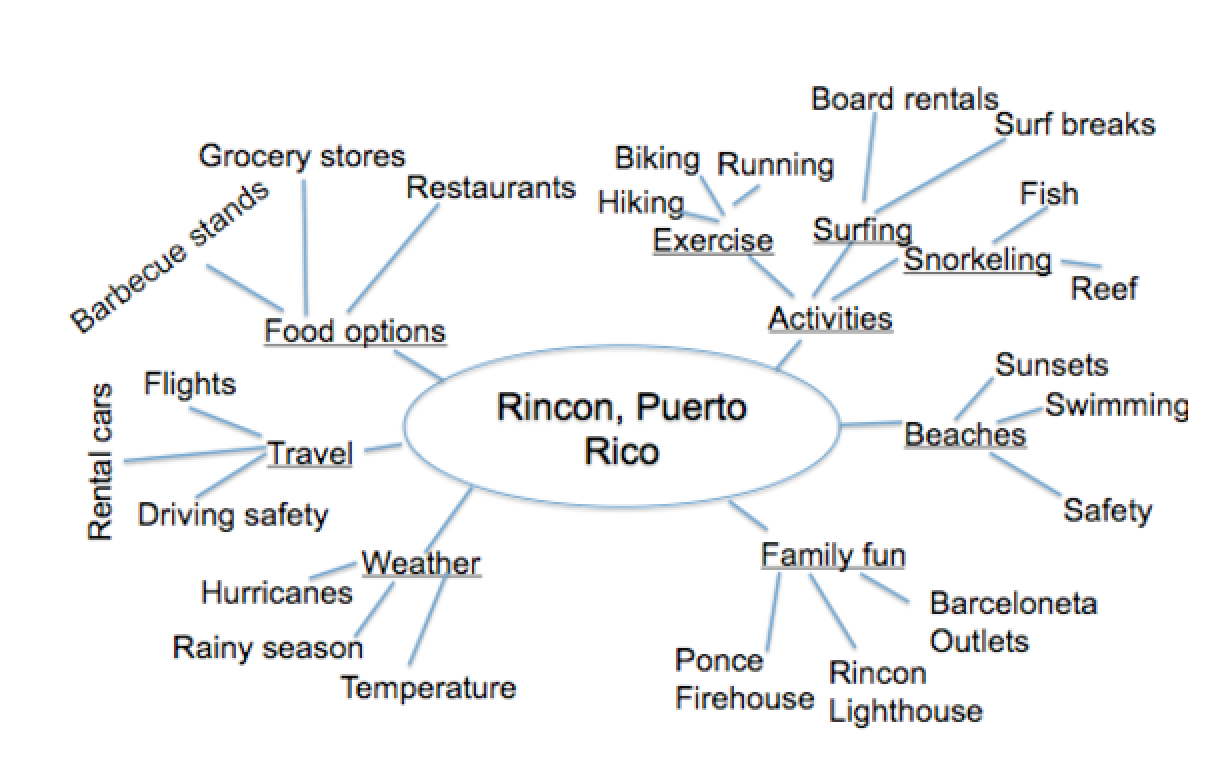 Rincon is an outdoors style destination and people generally travel here to do activities. I also know that folks will want to eat, so I started with "activities" and "food options" and worked out from there.
Day nine task: Using the example above, for today's challenge create a mind map of ideas that you can use to develop posts and updates from.
Don't miss a day of the challenge! Sign up below.

Share this post: