Share this post: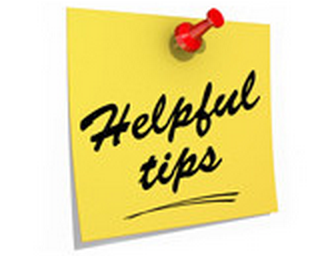 Welcome to day six of the hospitality social media challenge!
If you want to stay competitive in the tourism market, social media and reputation optimization are no longer just "an option" for hospitality professionals. You have to be active and consistent in your efforts.
However, the hospitality industry can be all consuming and it can be difficult to overcome the initial time commitment and creative hurdles you might face. As an starting point, when creating content for your potential guests, keep the following suggestions in mind:
Always aim to be helpful.
Approximately 95% of what you produce should be non-selling in manner.
Focus on building earned trust.
Additionally, if you consider yourself a non-creative or have a shortage of posting ideas, it can become a convenient excuse to NOT sit down and do the work. According to Seth Godin, creative blocks are driven mostly by fear (of being judged, criticized, or ridiculed) and not by a scarcity of ideas. As he likes to write,
"No one ever gets talker's block. No one wakes up in the morning, discovers he has nothing to say and sits quietly, for days or weeks, until the muse hits, until the moment is right, until all the craziness in his life has died down."
Five simple tips for creating your social media posts
Below is a simple formula that is aimed at helping you to sit down and get started. It is a guide that you can refer to and hopefully it will have you putting together content snippets in fifteen minutes or less.
Write your titles first – this advice might sound counterintuitive, but I always start with a title and work my blog post out from it. If you are a hotel owner looking to blog for the first time, it's a great way to get started. Heck, I can even come up with a title that sounds good for scrubbing toilets – "How to Influence Customers and Win at Toilet Scrubbing."
Get started – like you, I also have stared at the blank computer screen waiting and hoping for someone to just magically show up and start writing for me. When that didn't occur I realized that I had to START, and at the very least, get my ideas down on paper.
List out bullet points – listing bullet points of what you want to say can be tremendously helpful. These items that you list can be structured into formal paragraphs after you get your ideas "out."
Write in a "human" voice – when I draft blog posts or even emails, I always try to imagine that I am having a conversation with someone and that I am trying to explain a concept or task in as "stripped down" a language as possible.
Be useful – as noted above, if you are going to put in the hard work that it takes to write something well, then try to at least make it on a subject matter that is important and helpful to your ideal guest. Remember, you have tremendous knowledge about your destination and your potential customers are using the Internet to learn. What can you teach them?
Day six task: Today's challenge is to write a post (Facebook or Blog) that answers one of your guest's most frequently asked questions.
Don't miss a day of the challenge! Sign up below.

Share this post: