Share this post:
Do you ever wonder how other small business owners create their blog posts and what is the specific method behind their madness?
I've been so preoccupied lately trying to create compelling small business social media content for ProBlogger that I realized I hadn't updated my own small business blog in a couple of weeks. Not wanting to risk undoing the social media footprint work that I've undertaken, or slipping from the front page of Google for particular keywords (see screengrab below), I decided it was time to get some fresh content posted.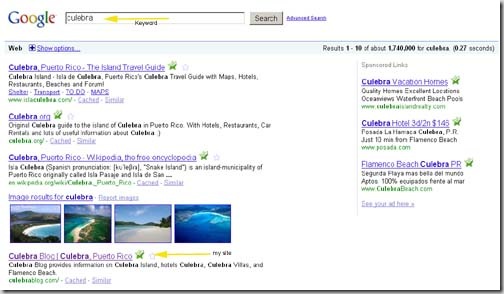 I like to think of my small business blog posts as one part creative endeavor and one part research experiment. For my latest post I decided to get back to the basics, and at its core, small business blogging (for me) is about three main goals:
Providing value
Ranking well
Subtly promoting the business.
Additionally, because I own a tourism related business I get a ton of questions emailed to me on a weekly basis, so this post also had to serve as a resource where I could point potential guests.
My Small Business Blog Method
1. Keywords – I typically use the Google Keyword Tool to see what terms, related to my niche, people have been searching for lately.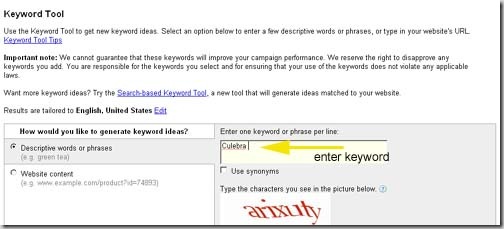 I read through the list of suggested phrases and words, but ultimately I scrolled down to the Additional Keywords to Consider section. That's where I saw "Culebra Beach" with a monthly global search volume of 12, 100.

2. Title – With my key term secured, I needed to come up with a title that was relevant, grabbed attention and included the keywords "Culebra" & "Beach." After some brainstorming I decided on, "Ultimate Culebra Beach Information Guide." Granted it sounds a bit awkward, but it gets the keywords in and lets the reader know that this guide is a resource post.
3. Content creation – with keywords searched and titles crafted it was now time to search my photo archive and draft the content for the post.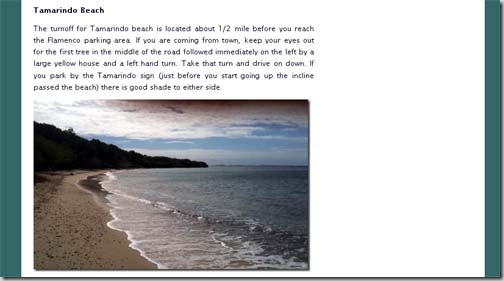 Within the post I decided to include eight of the most popular beaches on Culebra, which I have written about before and could then link back to the archives.
4. Post SEO – when I draft small business blog posts I am concerned with SEO, but ultimately I am most concerned with obtaining greater search engine visibility (SEV). However, I do always try to customize the title (I shortened the actual title), add proper tags & categories, and include an excerpt.
WordPress gives you amazing flexibility to customize many SEO centric items before you publish your post. If you are like me, then you too are always in a rush to hit the "Publish" button to get the post live. But, if you can hold off for a few more minutes to proofread and take care of the SEO minutiae to ensure that you really are getting the most value for the time you have invested.
5. Publish – with all of the above steps completed, I then hit the publish button! And here is the final result: Ultimate Culebra Beach Information Guide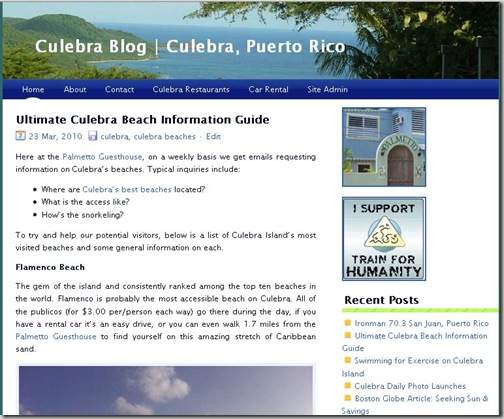 6. Promotion – I don't really do any promotion of my small business blog. But for the sake of this article I sent the following Tweet to show how you might want to go about it.

That's it. That is the method I typically use and exactly how I went about drafting my latest small business blog post.

How about you – do you run keyword searches when you draft your small business blog posts, customize titles, and complete proper SEO? What is your method?

Want more must read small business social media tips? Then please consider grabbing my RSS FEED or following me on Twitter @mark_hayward.

Share this post: